Container Semi-trailer will be used in most transportation industries. It is one of the safest transportation vehicles for transporting fragile or sensitive goods.
The Container Semi-trailer produced by Jintongda is mainly suitable for various 20-foot and 40-foot container skeletal semi-trailers. Because of the different requirements for height and weight, the size of the container is not fixed. It has different specifications and designs to adapt to different types of containers.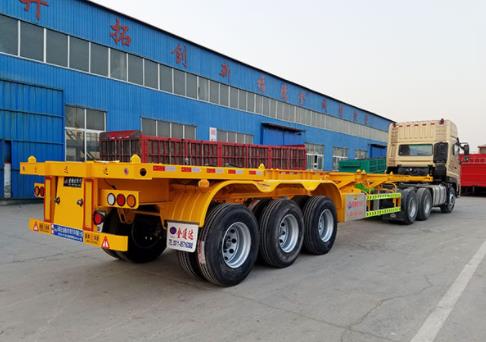 The Features Of Container Semi-trailer China
1. The main plane of the frame is low to ensure stable transportation and suitable for carrying various construction machinery, large equipment and steel.
2. It adopts three-axis balance, two-axis balance or rigid suspension, and the mass balance block is set between the front and rear leaf springs.
As a Container Semi-trailer supplier, our Container Semi-trailer for sale complies with international quality standards, and the world's advanced technology is also adopted in key technical parts, only to provide customers with high-quality products. So, if you want to know about Container Semi-trailer China, Jintongda is your best choice.