Semi Dump Trailers are convenient equipment that can be used by various truck companies. They are particularly useful for construction and agricultural applications, and are used to consign large or large quantities of cargo for customers.
However, during transportation, the weight limit of semi dump trailers must be observed, otherwise the safety of vehicles and people will be threatened.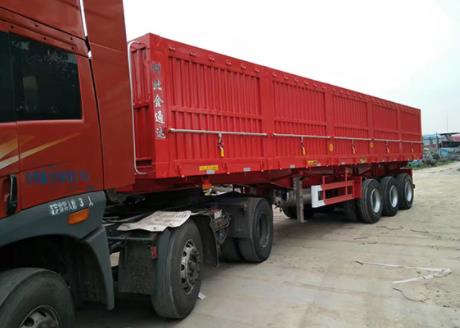 Semi Dump Trailers can provide high strength and high durability, long service life, suitable for long-distance transportation. Semi Dump Trailers can transport large amounts of construction materials on the road, dismantle waste and other payloads and dump them quickly and easily to other places. With semi dump trailers, it is equivalent to having a good method.
Jintongda, as a semi dump trailers manufacturer, has a professional manufacturing workshop and factory, which can fully meet various detailed requirements of customers. So, if you are interested in our emi dump trailers, please contact us in time!