Semi van trailer is a common type of vehicle in logistics transportation. There are many kinds of semi van trailers on the market, and the materials and manufacturing methods used by each manufacturer cannot be exactly the same.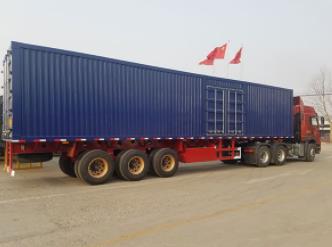 Jintongda company produces three types of semi van trailers, and I will introduce them to you one by one.
1.Van Semi- trailer
It is mainly used to transport various packaging items of household appliances and clothing, and has the functions of rainproof, anti-sun and anti-theft.
2.Wing Drive Semi-trailer
High strength and high durability are the two biggest characteristics of Wing Drive Semi-trailer, so it can be used repeatedly for a long time, and is more suitable for fast loading and unloading operations.
3.Special semi-trailer
This semi-trailer needs to be individually customized according to customer needs, you only need to tell us your needs.
But in the end, you have to choose a semi van trailer according to your actual needs, because each type of car is manufactured for different transport goods and materials, and cannot be generalized.
As professional semi van trailer manufacturers, Jintongda has an independent manufacturing plant and its products meet international standards, so please rest assured of the quality of our semi-trailers and look forward to our cooperation!