Jintongda provides customers with all kinds of semi-trailers. All semi-trailers sold have passed safety and quality inspections. Welcome to order.
At present, Jintongda's most popular product is the Warehouse-type Transport Semi-trailer, which is a logistics vehicle with an air-suspended airbag storage grid design.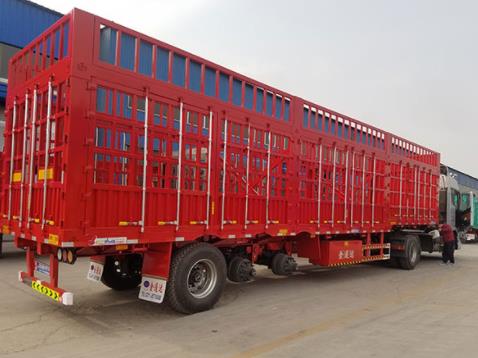 The high-wall fence structure design process combines the user's cargo category, lightweight design, strong carrying capacity, simple and applicable structure, and easy to disassemble. Warehouse-type Transport Semi-trailer is mainly used for the transportation of agricultural and sideline products and other lightweight foam goods. This product of our company is very suitable for the logistics and transportation industry and is deeply loved by customers.
As a Warehouse-type Transport Semi-trailer manufacturer, Jintongda has many years of experience and technology, and strictly controls the safety and quality of our products. So, if you are interested in our products, please contact us in time!