Semi-trailer is the most common vehicle in cargo transportation. Different types of semi-trailers are designed to haul different goods.
A semi-trailer with a slat-type semi-trailer with a slat structure. The body is made of high-strength steel, with light weight and strong load capacity.
As a semi-trailer supplier, Jintongda, the Ordinary Semi-trailer we provide is mainly Cargo Semi-trailer.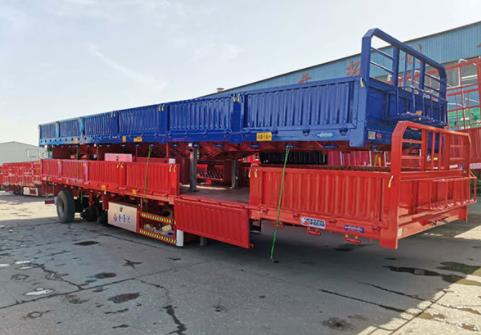 Ordinary Semi-trailer features:
1. The frame is a beam-through structure, and the longitudinal beams are straight beams or gooseneck tubes.
2. The longitudinal beams are welded by automatic submerged welding, the frame is shot blasted, and the beams penetrate the longitudinal beams as a whole, which is simple, beautiful and durable.
3. The suspension adopts non-independent steel plate stamping rigid suspension, which consists of tandem leaf springs and suspension brackets.
Finally, if you want to buy Cargo Semi-trailer for sale, please contact us in time, I believe we are your best choice!