The Dump Semi-trailer uses a hydraulic system to lift the trailer bed from the frame to unload heavy objects easily and efficiently. Jintongda provides many types of semi-trailers, including Flatbed Semi-trailer, Van Semi-trailer and Container Semi-trailer, etc.
There are many types of our semi trailers for sale, which can meet your needs for semi-trailers in many ways.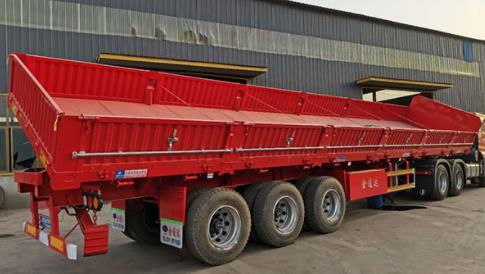 Dump Semi-trailer is an ideal choice for transporting bulk cargo such as coal, sand, stone, etc. Our transportation in construction, agriculture and other industries provides great convenience.
At the same time, as semi dump trailers manufacturers, the column design of our Dump Semi-trailer adopts a deflector, which can discharge the material smoothly and without residue.
In short, if you are interested in our Dump Semi-trailer, please feel free to consult us and look forward to our cooperation!