Jintongda's stake semi trailer pursues detailed design. Stake semi trailers usually have a flat exhaust port surrounded by a fence-like exterior. It is widely used to transport animals, steel coils, coal and other light and fluffy goods. The column on the bracket is designed to be arc-shaped to resist impact and tearing. In the case of rain, it can save the damage and wear of the tarpaulin.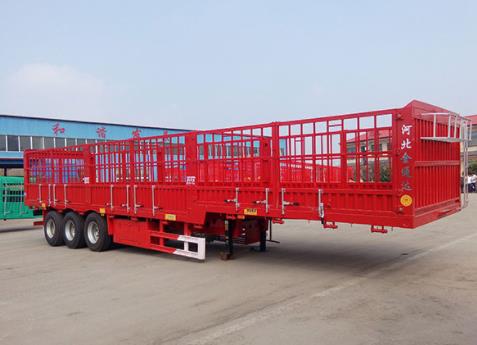 The fence structure and body of our China stake semi trailer are properly designed to suit the type of cargo to be transported. They are divided into two categories: straight beam and gooseneck. When designing this pile bed trailer, we paid special attention to reducing the weight while ensuring that the load capacity reached the standard. The simplified design is easy to disassemble. It also reduces production costs, thereby saving customers more costs.
In addition, the stake semi trailer has the characteristics of high strength, sturdiness and sturdiness, and it runs stably and safely under harsh road conditions. The Stake semi trailer accessories and configuration adopt advanced technology, which not only prolongs the service life of the trailer, but also improves the operating efficiency and saves maintenance costs.