End Dump Trailers is a convenient device that can be used by various trucking companies. They are particularly suitable for construction and agricultural applications.
The lengths of all end dump trailers tend to vary from as short as 20ft to as long as 40ft. The size of trailer needed is based on the user application. The different frame types for end dump trailers vary from a frameless dump trailer to a quarter frame to a full frame trailer.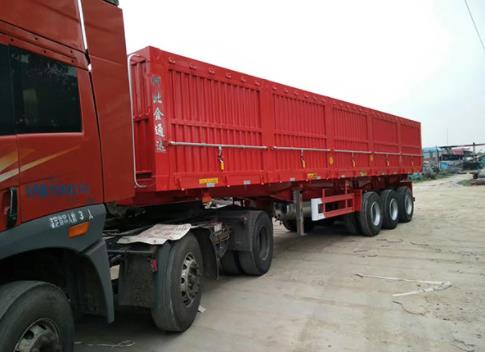 Of course, compared with standard dump trucks, our end dump trailers for sale can carry larger loads. In addition, it also provides quick uninstall. Not only that, the tip dump device can also handle difficult materials, such as large demolition debris.
So how does the end dump trailer deal with this abusive material? By adopting a thick-edged design. Generally, the sides of the end bins are higher than the bottom and side bins and therefore carry more cubic yards. However, this does not necessarily translate into more weight.
The above is the editor's brief introduction to end dump trailers. If you are interested in our end dump trailers, please contact us in time!