If you are looking for Van Semi-trailer with high quality and suitable price, please contact Jintongda Company. Before you buy a Van Semi-trailer, you should know what kind of goods are transported by different types of semi-trailers. Next, let me introduce the company's product, Van Semi-trailer.
Van Semi-trailer is a fully enclosed semi-trailer. The loading and unloading of the vehicle is carried out through a pair of rear doors or side doors.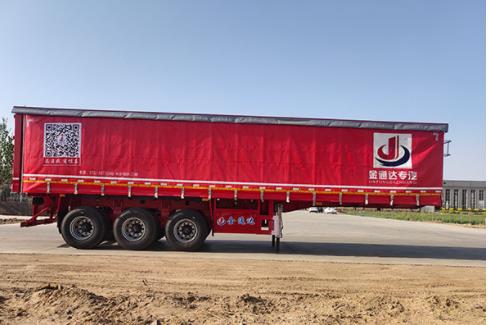 Van Semi- trailer is used to transport:
1. Household appliances
2. Various packaging items
3. Clothing
4. Drinks
Van Semi-trailer has low bearing surface, large volume, and has the functions of preventing rain, sun and theft. Therefore, for the transportation of goods, the performance of this Van Semi-trailer of our company is very good.
As a professional Van Semi-trailer manufacturer, Shijiazhuang Jintongda Company has guaranteed the quality of our Van Semi-trailer for sale, because we have obtained the National Compulsory Product Quality CCC certification and passed the IS09001:2008 Quality Management System Certification.