Dump Semi-trailer is the most commonly used special large semi-trailer when transporting bulk cargo, such as sand, coal, stone and so on. Dump Semi-trailer can be dragged and dumped, so it is very convenient for the loading and unloading of bulk cargo, saving a lot of time and manpower. At the same time, it is better to provide convenience in construction, energy and other industries.
Our Dump Semi-trailer for sale has many sizes, but we can customize the size according to your requirements to make it better for you.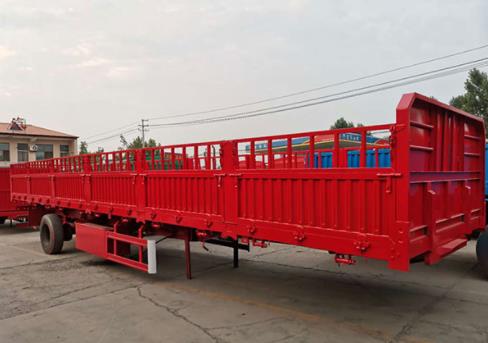 You can choose whether the Dump Semi-trailer is single-sided discharge or double-sided discharge according to your needs. No matter which one you choose, loading and unloading are convenient and fast, thereby reducing transportation costs. And Dump Semi-trailer has strong load-bearing capacity and better hydraulic system layout, so it is safer and more durable. A semi-trailer with similar functions to the Dump Semi-trailer is the Back Flip Semi-trailer, which is also suitable for bulk cargo and construction materials.
Jintongda is a company specializing in the production of semi-trailers. As Dump Semi-trailer manufacturers, we have a series of semi-trailer production lines and have obtained the national mandatory product quality CCC certification, so please be assured of our product quality.