Semi-trailer is a very important means of transportation for companies that transport goods or products. For how to choose a suitable semi-trailer, you need to know what are the precautions for choosing a semi-trailer.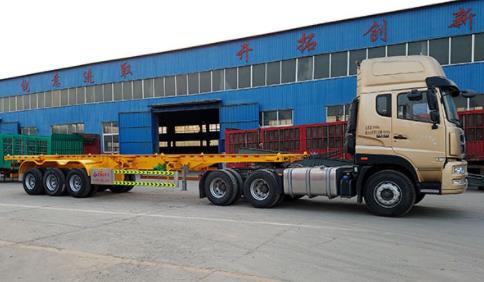 1. Understand the type and size of semi-trailers.
Different semi-trailers are suitable for transporting different goods, which depends on the shape of the semi-trailer.
Flatbed Semi-trailer is one of the main products manufactured by our Jintongda Company. Jintongda's main product is the Low Flatbed Semi-trailer, which uses a concave beam frame design, which is suitable for transporting various mechanical equipment or large objects, storage tanks, steel, etc.
Every China semi-trailer we manufacture will have a different size. You need to consider the weight of the goods you are transporting in order to choose the appropriate size of the China semi-trailer.
2. Choose a reliable semi-trailer manufacturer
In the semi-trailer market, there are many semi-trailer manufacturers that provide semi-trailers, but not every one of them will provide good ones. Therefore, you need to spend time to find a reliable semi-trailer suppliers.
Jintongda is a very professional and reliable semi-trailer manufacturers. There are many types of semi-trailers that can meet your different needs.
Container Semi-trailer is suitable for 20-foot and 40-foot container semi-trailers. The key parts adopt top technology and three-axis balance. So, for quality, you can rest assured.
The above are the main things that are needed when choosing a semi-trailer. In short, if you want to buy a China semi-trailer, Jintongda is your best choice!