The body parts of our warehouse semi trailer for sale are made of aluminum alloy, which is not only durable and corrosion resistant, but also lighter in weight. Warehouse Semi Trailer's high-wall fence structure design process combines user goods categories, lightweight design, strong carrying capacity, simple and applicable structure, and convenient disassembly and assembly.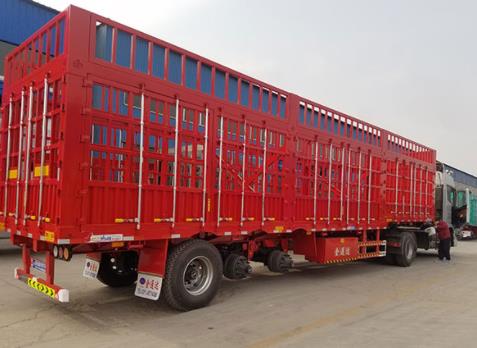 Features Of Warehouse Semi Trailer
1. Reasonable design, simple and practical structure, convenient disassembly, and fully reduce the weight of the trailer under load.
2. It can take into account the strength, rigidity and toughness of the frame, and has the advantages of large bearing capacity and no permanent deformation.
3. The frame is shot blasted, and the beam passes through the longitudinal beam and is welded together.
Jintongda owns a warehouse semi trailer factory, which can meet the different needs of customers meticulously and perfectly. Moreover, we produce a complete range of semi-trailers, including Flatbed Semi-trailer, Dump Semi-trailer, Container Semi-trailer and so on. So, if you have a demand for semi-trailers, please contact us in time!