A semi-trailer is a trailer without a front axle, which can only be moved when connected to a truck, and most of its weight is handled by the road towing device.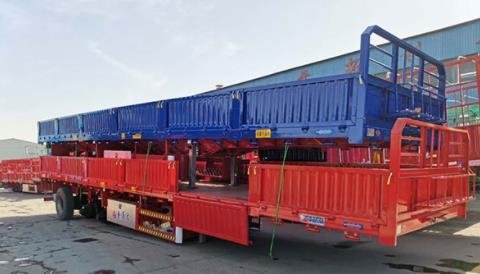 What is the use of semi-trailer
Under normal circumstances, in the transportation of goods, companies will choose to choose a complete trailer to transport the goods. But for large goods, such as construction equipment, large machinery and equipment, etc., special semi-trailers are required for transportation. Because a semi-trailer has a larger and heavier load than a full trailer.
How long is the semi-trailer
There are various types of semi-trailers, and their size and length will vary depending on the type. There are 43-foot semi-trailers, 45-foot semi-trailers, and 48-foot semi-trailers. But don't worry, we can also customize the size of the semi-trailer according to your needs.
About Semi Trailer Manufacturers
As China semi trailer manufacturers, Jintongda is a designated manufacturer of special vehicles. We produce many types of semi-trailers, which can meet your various needs. Moreover, customer satisfaction is our top priority, so we will do our best to serve you.
Summary
Our semi trailers for sale has passed the national compulsory product quality CCC certification, and passed the IS09001: 2008 quality management system certification. Therefore, you can rest assured of the quality of our products. Flatbed Semi-trailer and Van Semi-trailer are our main semi-trailers, so if you have any requirements for this, please contact us in time and look forward to our cooperation!